ERP for Food and Beverage Industry: 3 Mission-Critical Focus Areas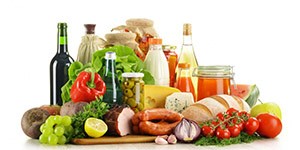 ERP for Food and Beverage Industry: 3 Mission-Critical Focus Areas
The US Food Safety Modernization Act (FSMA)  requires food companies implement the appropriate processes to not only manage recalls, but also to support an effective food safety plan.
We've teamed with additional manufacturers including processors in the meat, seafood, and nutritional processing industries to facilitate ERP for food and beverage industry.
Food and Beverage ERP Issues
As our ERP consulting team continue to serve food processors with ERP selection services, we see three major focus areas impacting these organizations:
Food Safety
Recipe/Formula Management
Cost Control
Food Safety
To meet strict food safety mandates, the ERP system must enable lot control and traceability, both forwards and backwards all the way down to a container level. Food safety mandates also require advanced  "First Expiration, First Out" (FEFO) inventory management.
In addition, processors are wise to select ERP solutions that helps them track extensive quality testing with a fully integrated Laboratory Information Management System (LIMS) capabilities.
Document control is also critical when meeting food safety plan mandates.  The ERP system must deliver tightly managed version control on key documents (e.g. Certificates of Authenticity (CoA's) as well as Recipes and Formulations .  The ERP system must provide the ability to specify a lot for a customer based on the customer's specifications. These specifications may differ from customer to customer.
In addition, ERP solutions must deliver extensive quality management requirements including a well-documented Non-Conformance Report and Corrective Action Preventive Action process, as well as the ability to generate Safety Data Sheets (formerly MSDS) based on a specific formula.
Recipe and Formula Management
In terms of recipe and formula management, a unique feature processors need from their ERP systems is the ability to identify specific nutritional values that result from the composition of a recipe. Think of this in terms of the nutritional label required on all food products.
For some processors, this is 'simply' a matter of composing a formula and determining the nutritional values based on the ingredients in the formula.  For others (further up the food chain), the companies have to develop a formula based on target nutritional levels provided by their customers.  This is a significantly more complicated exercise as different raw materials have different nutritional potencies, they may react differently with different raw materials and costs can vary significantly. The ERP system must be able to easily handle this level of recipe and formula management.
Also important is multi-part formulation (pre-blend added to a main blend), in addition to closely monitoring allergens and kosher items labeling requirements. There are also very stringent requirements related to allergens and food coloring as it greatly impacts the optimal, least cost scheduling of manufacturing.
The ERP system must offer ways to monitor potency, volume, and variable weights when developing formulas, as well as the ability to adjust formulas on the fly to account for concentration variations.
We've also seen the importance of producing specially sized batches to test R&D's  formulations.
Cost Control
Finally, in terms of cost control, processors must keep costs streamlined to protect margins. That's why an ERP implementation must track ROI metrics for a reduction in operational costs, improved utilization of resources, reduction in waste, recall management and avoidance and other key metrics.
ROI must look beyond hard savings like reduced inventories, cycle times,  etc. and recognize those benefits achieved from more accurate planning, integrated databases, streamlined information reporting, dashboard reporting and other uses of real-time data.
Your Next Step
Food processors turn to us for our experience guiding food and beverage companies through a thorough Business Process Improvement and ERP selection project. They rely on our team for specific methodology to effectively evaluate the best fit regarding traceability, electronic document management, recipe management, as well as using ERP for effective food safety plans.
https://aceteksoftware.com/wp-content/uploads/2020/04/fnb.jpg
150
300
Shalini
https://www.acetek.animatrixafrica.com/wp-content/uploads/2022/10/B92146FE-8B7D-44C4-91E2-C029729DB115.png
Shalini
2020-04-28 09:24:16
2023-03-07 05:51:14
ERP for Food and Beverage Industry: 3 Mission-Critical Focus Areas