5 Ways to Gain Competitive Advantage in Business with ERP Solutions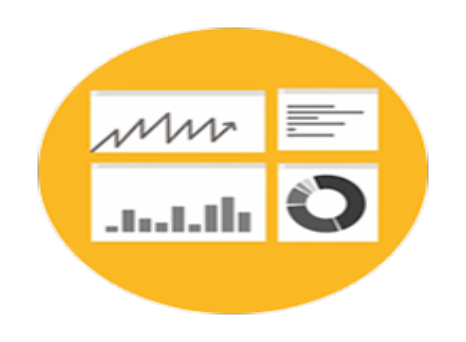 5 Ways to Gain Competitive Advantage in Business with ERP Solutions
The competition in the corporate world grows fiercer every day, as more challengers arrive to share a limited audience. The only way to succeed is by beating the competition. While gaining an edge is not easy, ERP solutions can be a savior. However, with most companies using ERP tool, things have evened out to a large extent. If you really want to step up your game, you need to optimize the use of ERP in a way that other companies can't.
Here are some ways to gain an advantage over your competition through ERP:
Take Calculated Risks
Taking risks is part and parcel if any business. If everyone is following the same path, nobody will be able to get ahead of anyone else. Even though ERP tool can help you in increasing efficiency and versatility, it still does not guarantee a clear victory. To gain competitive advantage, certain risks need to be taken.
However, the risks must be calculated and well-measured. There are certain ERP functionalities that can give you an edge over others. However, they come with red flags like crashing, bugs or other types of failures. Using them in already profitable aspects of your business would be a mistake.
Instead, use them in areas which are not giving you any critical advantage right now. If the ERP solutions do not work, you won't lose much. However, if they do work, you stand the chance to gain some serious edge over your competition.
Be ready for the worst case scenario
ERP solutions have the ability to really make things easy for any business. The entire line of operations is synced and streamlined, making things smooth and the work efficient. However, since almost every organization uses an ERP tool, the field has leveled. In order to get that extra advantage, you need to be prepared when ERP fails.
ERP tool is not fault-proof. In the rare event that it does get faulty, over reliance on the tool would lead to negligence, and therefore, huge losses. Thus, it is important that during processes like planning, scheduling and execution, this scenario must be kept in mind. Every stage of operation must be prepared for the circumstance under which the tool may stop working or become faulty.
Pick the right ERP
Opting for an ERP system is the trend right now, but you must ensure that it is not the only reason for choosing ERP. If you select ERP without actually needing it or one that doesn't match your needs, it would be a liability instead of an asset.
You need to carry out a detailed assessment of your needs and requirements. Fortunately, most reliable vendors are releasing customized ERP solutions that fit the needs of the clients. If you want an ERP tool that focuses on automation but skips out on cloud computing, it can be custom-made for you.
How does it give you an edge? Well, it ensures that you are paying only for the things that you absolutely need, and skipping on any unnecessary functionality. If each part is useful, the sum of parts would definitely be more.
Give employees the full power of ERP
It would be delusional to think that ERP alone can do wonders. Even the highest levels of automation cannot work without the necessary manpower. However, there is a common theme that follows ERP implementation everywhere: reluctance of employees.
ERP tools bring with them drastic changes, and not everyone is comfortable with them. So, if you want to gain an edge over your competition, you need to ensure that your employees are ready for the tool.
You can begin by making them understand the necessity of ERP. A formal training should then be conducted to teach them about every functionality of the tool and how it can help them make their job easier.
The goals regarding ERP must include the employees and they should have access to its full capabilities. Once the tool and the manpower are aligned, only then could the wonders occur.
Harness analytics
Predictive analytics must always be one of the functionalities that your ERP tool contains. The power of analytics cannot be overstated. The world has only started to realize its potential, so if you want to stay ahead, you must harness its potential.
Predictive analytics, as the name suggests, give predictions on the basis of data analysis. One of the key features of these predictions is predicting the problems before they could arise. Since ERP works in real-time, you can actually stop the problem before it even occurs.
Predictive analytics also works in other areas like sales forecasting and demand forecasting. When you combine predictive analytics with IoT, you can actually be aware of any issues that are about to occur and stop it in advance. This gives you a clear edge over your competition.
Conclusion
Beating your competition is a complicated process that involves tremendous effort, meticulous planning and a clear vision. However, if you keep the above points in mind, you can gain a clear competitive advantage over your rivals.
https://aceteksoftware.com/wp-content/uploads/2020/06/fotor_2023-3-22_10_4_46.png
342
466
Shalini
https://www.acetek.animatrixafrica.com/wp-content/uploads/2022/10/B92146FE-8B7D-44C4-91E2-C029729DB115.png
Shalini
2020-06-13 07:42:41
2023-03-22 07:07:13
5 Ways to Gain Competitive Advantage in Business with ERP Solutions