SAP MYTH BUSTER
Expensive. Complicated. Hard to Use. These and there are many more (mis) perceptions that people have about SAP Business One, an integrated enterprise resource planning (ERP) system. Here are some unknown facts about SAP Business One that would help you clear the myths and know the real value of the solution.
Myth 1: SAP? Only big companies can afford it!
Fact: SAP Business One is designed specifically to meet the demands of small and medium enterprises. It fits the budget and the needs of a growing business and scales with it.
Myth 2: It will not absorb data from my current system!
Fact: SAP Business One mingles with other third party apps easily and also it is easy to transfer and integrate all your data from your current smaller systems.
Myth 3: It is too complex.
Fact: Well, it is not! With a browser based interface you can easily navigate the system. You can view and switch between multiple menus easily and get a complete view of all your data in a single place.
Myth 4: Implementation time is very long and it costs a bomb.
Fact: Implementation time depends on a lot of factors, including how important it is for you! If all the teams work in tandem on a well-defined plan, SAP Business One implementation can be completed in as quick as 20 days!
Myth 5: The functionality doesn't work after going live.
Fact: SAP Business One is one of the smoothest functioning ERPs – all you have to ensure is that you follow the best practices and guidelines to the T. It is a system that brings standardization to your daily operations and helps you work in a seamless way.
Myth 6: I need a huge team to manage SAP
Fact: No. SAP Business One can be managed very easily. All you need is a good implementation partner and then you can run the system with even just one in-house resource. The cloud solution of SAP has added even more flexibility to the system.
Myth 7: SAP Business One works only if all modules are implemented together.
Fact: One by one implementation of SAP Business One modules is feasible, is easy and less risky too! You can go step by step depending on your business priorities and then expand on the core business processes.
Myth 8: SAP Business One cannot be customized.
Fact: The standard system comes in with some ready-customization for different industries. Moreover, you can implement different add-ons or custom modules to meet your specific needs on top of the standard modules.
http://aceteksoftware.com/wp-content/uploads/2016/01/aceteklogo-MAIN-1-e1457072681371.png
0
0
marketing
http://aceteksoftware.com/wp-content/uploads/2016/01/aceteklogo-MAIN-1-e1457072681371.png
marketing
2020-06-26 07:29:01
2020-06-26 07:31:50
SAP Myth Buster
MINING & CEMENT MANUFACTURER MANAGED GROWTH BY  AUTOMATING PROCESSES 
CUSTOMER TESTIMONIAL: KARSAN RAMJI AND SONS LTD
COMPANY KEY FACTS
Industry : Mining and Building Materials
Sector : Mining, Manufacturing and Distribution
Previous Solution : Tally ERP
INTRODUCTION
Karsan Ramji, is one of the pioneers in the ballast industry in Kenya having five quarries countrywide.
In 2015, Karsan Ramji also began production of Cement from their 700t/day plant located in Athi River.
Managing the remote locations and future growth plans required a robust ERP that would cater to their diverse increasing business needs. SAP Business One from ACEteK got the green light as they had the local technical skills to customize the System to suite their requirements.
THE CHALLENGE
 Limited reporting, limited functionality
 Systems in place not scalable for projected growth
KEY BENEFITS
 Better purchase planning and stock management
 Able to manage distribution and production costs of different types of businesses in one integrated system
 Gained visibility into mining assets and maximized up time to maximize return on investment
 Remote sites are monitored real-time and weight-bridge integration has ensured losses have been minimized
 Management by exception giving key personnel alerts on when they need to attend to matter
"SAP will be a vital ally as we move forward, providing us with a peerless digital platform … that enables end-to-end visibility, drives sustainable business practices and dramatically enhances acuity for swifter decision-making."
Kishor Varsani – Director
http://aceteksoftware.com/wp-content/uploads/2016/01/aceteklogo-MAIN-1-e1457072681371.png
0
0
marketing
http://aceteksoftware.com/wp-content/uploads/2016/01/aceteklogo-MAIN-1-e1457072681371.png
marketing
2020-06-20 07:38:05
2020-06-20 07:38:05
MINING & CEMENT MANUFACTURER MANAGED GROWTH BY  AUTOMATING PROCESSES 
SAP HANA is a high-performance in-memory database that accelerates data-driven, real-time decision-making and actions, and supports all workloads, with the broadest advanced analytics on multi-model data, on premise and in the cloud.
SAP HANA
Innovate without boundaries on a database management system where you can develop intelligent and live solutions for quick decisions on a single data copy. Support next-generation transactional processing with advanced analytics.
On premise, multi-cloud, and seamless hybrid deployments

Secure, enterprise-ready database with 32,000+ customers

In-memory machine learning to embed intelligence into applications and analytics

Single, column-oriented database for transactional and analytical workloads with any data type
Key benefits of an in-memory database
SAP HANA enables real-time data access and offers support for multiple data types and models.
Blend the advantages of SAP HANA and the cloud
Benefit from a cloud-native solution that delivers scalability, speed, and flexibility, while eliminating information silos with a single instance of data.
Simplify the IT landscape and scale data management at a lower TCO
Experience an all-in-one, in-memory data platform that combines database, advanced analytics, data integration, and application services.
Augment applications and analytics with intelligence
Deepen insights and situational awareness with broad, multi modal, and advanced analytics capabilities.
Innovate with confidence and agility
Build intelligent and responsive solutions with ease that combine analytics and transactional workloads, advanced analytics, and security to preserve privacy and trust.
http://aceteksoftware.com/wp-content/uploads/2016/01/aceteklogo-MAIN-1-e1457072681371.png
0
0
marketing
http://aceteksoftware.com/wp-content/uploads/2016/01/aceteklogo-MAIN-1-e1457072681371.png
marketing
2020-06-18 09:09:34
2020-06-18 09:10:34
SAP HANA
       

5 Ways to Gain Competitive Advantage in Business with ERP Solutions
The competition in the corporate world grows fiercer every day, as more challengers arrive to share a limited audience. The only way to succeed is by beating the competition. While gaining an edge is not easy, ERP solutions can be a savior. However, with most companies using ERP tool, things have evened out to a large extent. If you really want to step up your game, you need to optimize the use of ERP in a way that other companies can't.
Here are some ways to gain an advantage over your competition through ERP:
Take Calculated Risks
Taking risks is part and parcel if any business. If everyone is following the same path, nobody will be able to get ahead of anyone else. Even though ERP tool can help you in increasing efficiency and versatility, it still does not guarantee a clear victory. To gain competitive advantage, certain risks need to be taken.
However, the risks must be calculated and well-measured. There are certain ERP functionalities that can give you an edge over others. However, they come with red flags like crashing, bugs or other types of failures. Using them in already profitable aspects of your business would be a mistake.
Instead, use them in areas which are not giving you any critical advantage right now. If the ERP solutions do not work, you won't lose much. However, if they do work, you stand the chance to gain some serious edge over your competition.
Be ready for the worst case scenario
ERP solutions have the ability to really make things easy for any business. The entire line of operations is synced and streamlined, making things smooth and the work efficient. However, since almost every organization uses an ERP tool, the field has leveled. In order to get that extra advantage, you need to be prepared when ERP fails.
ERP tool is not fault-proof. In the rare event that it does get faulty, over reliance on the tool would lead to negligence, and therefore, huge losses. Thus, it is important that during processes like planning, scheduling and execution, this scenario must be kept in mind. Every stage of operation must be prepared for the circumstance under which the tool may stop working or become faulty.
Pick the right ERP
Opting for an ERP system is the trend right now, but you must ensure that it is not the only reason for choosing ERP. If you select ERP without actually needing it or one that doesn't match your needs, it would be a liability instead of an asset.
You need to carry out a detailed assessment of your needs and requirements. Fortunately, most reliable vendors are releasing customized ERP solutions that fit the needs of the clients. If you want an ERP tool that focuses on automation but skips out on cloud computing, it can be custom-made for you.
How does it give you an edge? Well, it ensures that you are paying only for the things that you absolutely need, and skipping on any unnecessary functionality. If each part is useful, the sum of parts would definitely be more.
Give employees the full power of ERP
It would be delusional to think that ERP alone can do wonders. Even the highest levels of automation cannot work without the necessary manpower. However, there is a common theme that follows ERP implementation everywhere: reluctance of employees.
ERP tools bring with them drastic changes, and not everyone is comfortable with them. So, if you want to gain an edge over your competition, you need to ensure that your employees are ready for the tool.
You can begin by making them understand the necessity of ERP. A formal training should then be conducted to teach them about every functionality of the tool and how it can help them make their job easier.
The goals regarding ERP must include the employees and they should have access to its full capabilities. Once the tool and the manpower are aligned, only then could the wonders occur.
Harness analytics
Predictive analytics must always be one of the functionalities that your ERP tool contains. The power of analytics cannot be overstated. The world has only started to realize its potential, so if you want to stay ahead, you must harness its potential.
Predictive analytics, as the name suggests, give predictions on the basis of data analysis. One of the key features of these predictions is predicting the problems before they could arise. Since ERP works in real-time, you can actually stop the problem before it even occurs.
Predictive analytics also works in other areas like sales forecasting and demand forecasting. When you combine predictive analytics with IoT, you can actually be aware of any issues that are about to occur and stop it in advance. This gives you a clear edge over your competition.
Conclusion
Beating your competition is a complicated process that involves tremendous effort, meticulous planning and a clear vision. However, if you keep the above points in mind, you can gain a clear competitive advantage over your rivals.
http://aceteksoftware.com/wp-content/uploads/2016/01/aceteklogo-MAIN-1-e1457072681371.png
0
0
marketing
http://aceteksoftware.com/wp-content/uploads/2016/01/aceteklogo-MAIN-1-e1457072681371.png
marketing
2020-06-13 07:42:41
2020-06-13 07:42:41
5 Ways to Gain Competitive Advantage in Business with ERP Solutions
Increase Profit Margins with ERP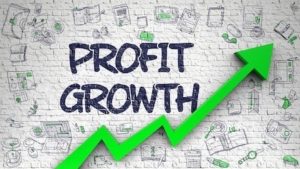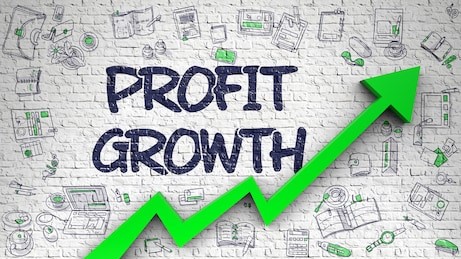 Increasing profits should be a goal for every business. An ERP system, intelligently used, can have a major impact on company bottom line.
The main thing ERP gives a company is better control over what happens. A secondary benefit is increased visibility into the day-to-day workings of the company. Taken together, these are a potent combination for increasing profits.
Of course you've still got to act on the information the system gives you, but with ERP you can act faster and smarter and help boost your company's results.
ERP helps you identify your company's top customers and then use that information to increase sales by letting you concentrate on your best customers.
Better Segmentation
Focusing on your best customers lets you increase profits by increasing the return on your sales efforts. It's a truism that 80 percent of your profits come from 20 percent of your customers. Obviously if you can identify those 20 percent and focus your sales efforts on them, your efforts will be more richly rewarded.
Segmenting your customers with the use of ERP lets you identify those groups of customers that aren't pulling their own weight. Perhaps they will benefit from special attention or perhaps you need to cut back on your efforts toward them. But you can't make that decision until you have the information an ERP provides.
Process Automation
ERP also helps you automate business processes. By handing over many of your routine tasks to the ERP system, you can free up time and effort for the parts of the business that do need human attention, such as sales.
Automated workflows also avoid human errors and make sure nothing falls through the cracks. As your business grows, this becomes increasingly important. A properly designed workflow is more efficient when it is automated and more consistent.
In general, the rule is to automate processes wherever you can and an ERP system is a valuable tool in that effort. By taking the human element out of mundane chores like email follow-up, you reduce the likelihood that something important will be missed.
Supply Chain Management
An ERP solution can also help you tighten up your supply chain. It enables you to reduce inventory while helping you make sure that you have the right items in stock.
With better inventory control you can often cut orders from suppliers and schedule deliveries to minimize stock on hand. This lets you keep a closer eye on the inventory turnover and spot slow-moving items that can be reduced or eliminated.
Better inventory control is a basic way to increase profitability without increasing sales. As such it should be a basic business tool.
A working ERP system allows you to speed up the entire business cycle by shortening the time it takes to realize conditions have changed and to react to the changes. This quick adaptation is vital to keeping up with the fast moving pace of modern business.
Business cycle times are getting ever shorter. At the very least you need to match your competition's cycle time and ideally beat it. The basic tools in the ERP package give you much more complete oversight of your business, which makes it easier to respond more intelligently to changes.
Whether you're looking for better segmentation, automation or inventory management, an ERP solution can help. Adopting or upgrading your current system could be the first step toward improved profitability.
Get in touch with us!
We'd love to hear from you about your project. Whether you are interested in a new ERP system for your business, or if we can assist with your current system, get in touch!
Email: info@aceteksoftware.com
Website: http://aceteksoftware.com/
Contact form: http://aceteksoftware.com/contact/
http://aceteksoftware.com/wp-content/uploads/2016/01/aceteklogo-MAIN-1-e1457072681371.png
0
0
marketing
http://aceteksoftware.com/wp-content/uploads/2016/01/aceteklogo-MAIN-1-e1457072681371.png
marketing
2020-06-10 07:35:14
2020-06-10 07:35:14
Increase Profit Margins with ERP
HERE'S HOW AN ERP SOLUTION CAN IMPROVE YOUR CASH FLOW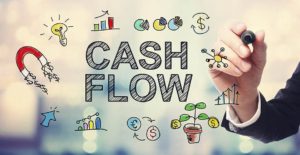 Enterprise resource planning systems (ERP) often have a few misconceptions regarding cost and what size businesses can utilize it properly, especially when it comes to cloud-based ERP. Many small businesses, especially, believe that they are too small to consider a dedicated ERP system setup. However, the beauty of ERP is that it is scalable for your business for both scope and affordability.
Even better, and most importantly, having an ERP solution for your business can create a more efficient and effective cash flow. As any business owner knows, an effective cash flow is crucial to the success of the business. Here's how an ERP system helps improve small business (or any size business) cash flow.
LATE PURCHASE ORDER REPORTING
If orders aren't leaving your warehouse due to partial fulfillment, you can instantly find out what isn't shipping with late purchase order reports. Knowing this allows you to follow up with the warehouse, your supplier, and the customer. Thus, you're able to constantly stay on top of the situation with ease and improve both your customer service and your cash flow.
PURCHASING AND PLANNING REPORTS
Most of your business's capital is undoubtedly tied up in inventory. With purchasing and planning reports, you know what you need to restock, what you have too much of, and when is the best time to restock. With this efficient planning for inventory, you can wisely spend money on what stock you need without accidentally creating a surplus.
AUTOMATE WORKFLOWS
An ERP system does more than integrate your data; it helps automate your processes. If you automate the processes you already do manually, how much time could you save? And with that saved time, what other tasks could be done instead?
KEEP UP WITH OVERDUE INVOICES
Thanks to an integrated ERP system, it's easy to see which invoices are outstanding. Keeping on top of overdue invoices indubitably keeps the cash flow in the black.
REAL-TIME REPORTING
You can easily access instant, accurate, real-time reports on your business and its cash flow with ERP. With these reports, you can obtain data on specific transactions, patterns, and overall fluctuations of your cash flow. These instant reports can also show snapshots of your business at this time as well as fluctuations of the cash flow on a daily, weekly, quarterly, or annual timeline. There's no better way to understand and take control of your cash flow than with these integrated reports.
Knowing and understanding your business's cash flow is just as important for the small business as it is the multinational conglomerate corporation. Installing an ERP system is the most efficient way to help a small business do just that. If you've delayed purchasing ERP software because of the cost or because you think your business is too small to need it, consider consulting with us. We'll help you find the best ERP solution for your business and your budget.
Get in touch with us!
We'd love to hear from you about your project. Whether you are interested in a new ERP system for your business, or if we can assist with your current system, get in touch!
Email: info@aceteksoftware.com
Website: http://aceteksoftware.com/
Contact form: http://aceteksoftware.com/contact/
http://aceteksoftware.com/wp-content/uploads/2016/01/aceteklogo-MAIN-1-e1457072681371.png
0
0
marketing
http://aceteksoftware.com/wp-content/uploads/2016/01/aceteklogo-MAIN-1-e1457072681371.png
marketing
2020-06-08 09:46:33
2020-06-08 09:46:33
HERE'S HOW AN ERP SOLUTION CAN IMPROVE YOUR CASH FLOW